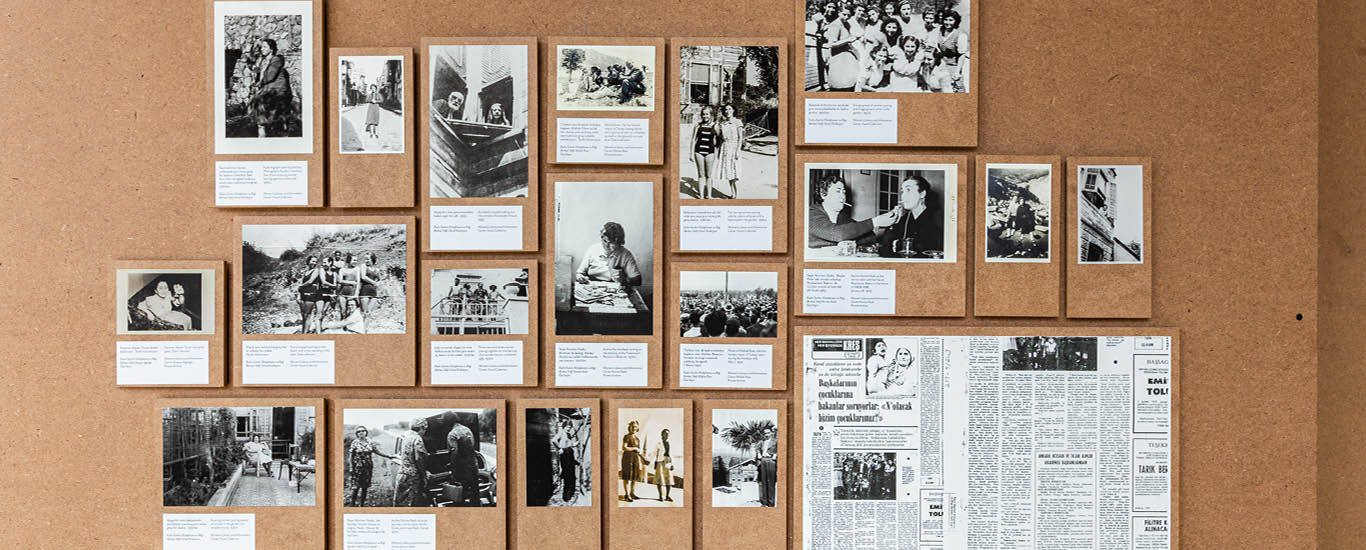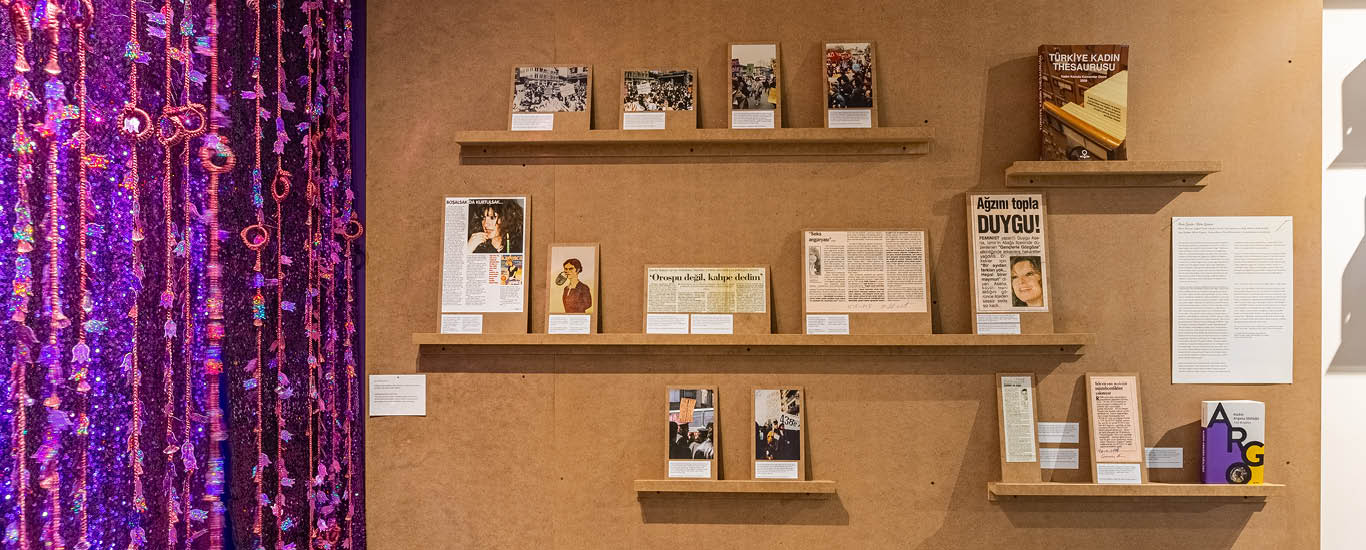 In collaboration with Women's Library and Information Centre, mediated by Ayşe Düzkan, Merve Kaptan, Zeynep Sayın, Dilek Winchester and Çatlak Zemin.
Çağla Özbek (b. 1986, Kırklareli, Turkey) is a writer, curator and researcher based in Istanbul. Özbek received her BA in Western Languages and Literatures from Boğaziçi University, and holds an MFA degree in Creative Writing (Fiction) from the New School, New York, and an MA degree in the History of Art from The Courtauld Institute of Art, London. Dividing her concentration between publications and research projects materialising in the many intersections of visual arts and the written word, Özbek regularly makes, edits and writes for publications on art and literature. She co-founded the online feminist platform 5Harfliler.com in 2011 and worked as an exhibitions officer at the Sakıp Sabancı Museum in Istanbul between 2014 and 2021. In 2020 she published Yukio Mishima, Eikoh Hosoe and Ordeal by Rose and in 2021 produced the artist's book Semada.
Merve Elveren (b. 1985, Istanbul, Turkey) is a curator based in Istanbul. With an emphasis on the social and cultural landscape of the 1980s and 1990s in Turkey, her research-based curatorial practice examines critical discussions and new institutional formations around shifting political urgencies. Elveren was the curator of the Guest Programme of the 39th EVA International-Ireland's Biennial (2020–21) titled Little did they know. Between August 2011 and September 2018, she was part of the founding team of Research & Programs at SALT, Istanbul, Turkey. Some of her projects realised at SALT include A Promised Exhibition – Gülsün Karamustafa (co-curated with Duygu Demir, 2013); How did we get here (2015); Continuity Error – Aydan Murtezaoğlu and Bülent Şangar (2018). She is the co-editor of Cengiz Çekil: 21.08.1945-10.11.2015 published by SALT (2020). In 2018, she was the recipient of the Independent Vision Award for Curatorial Achievement, awarded by Independent Curators International, New York.