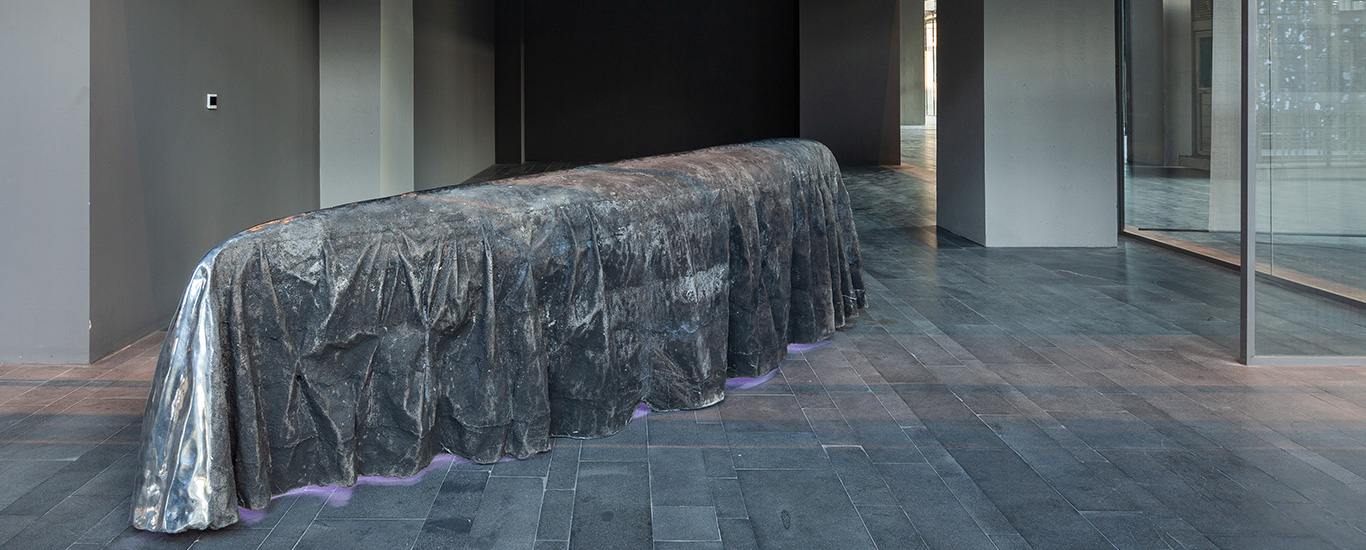 In her works, Rebecca Belmore engages issues surrounding overlooked, abandoned or suppressed communities, with an eye to colonialist oppression, the environment, and Indigenous rights. Belmore's Body of Water, a canoe that is covered by an aluminium-cast tarpaulin, is a sculpture that comments on transition, crossings and exclusion. Influenced by the events that took place in Thunder Bay, Ontario, where several First Nations teenagers have gone missing and been found drowned in the McIntyre River; Belmore's work can be seen as a memorial for grief, while asking what is excluded or suppressed from visibility.
Rebecca Belmore (b. 1960, Upsala, Canada) is based in Toronto, Canada. Rooted in the political and social realities of Indigenous communities, Belmore's works make evocative connections between bodies, land and language. Recent solo exhibitions include Facing the Monumental, Art Gallery of Ontario, Toronto (2018); At Pelican Falls, Platform Centre for Photographic and Digital Art, Winnipeg (2017); Somewhere Else, Oboro, Montreal (2015). Group exhibitions include, LandMarks/Repères, various National Parks across Canada (2017); documenta 14, Athens and Kassel (2017); Venice Biennale (2005).
EXHIBITED WORKS
Body of Water, 2019
Sculpture, aluminium
405.7 × 89 × 117 cm
Courtesy the artist.
Commissioned by the 16th Istanbul Biennial.
Produced with the support of Canada Council for the Arts.