Istanbul Biennial celebrates its 30th anniversary of its inauguration with a special project. A tribute to the thirty years of contemporary art in Istanbul, the Limited Editions project brings together a limited edition of the works produced exclusively for this project by 15 artists from 15 biennials that were realised since 1987.
As an event followed with enthusiasm in the international contemporary art circles, the Istanbul Biennial's project brings together the most exciting names in contemporary art from Turkey and around the world. Artists who contribute to the Limited Editions project are: Nevin Aladağ, Halil Altındere, Francis Alÿs, Taner Ceylan, Mark Dion, Elmgreen & Dragset, Ayşe Erkmen, İnci Eviner, Gülsün Karamustafa, Füsun Onur, Michael Rakowitz, Wael Shawky, Adrián Villar Rojas, Lawrence Weiner and Akram Zaatari.
The income generated from the Limited Editions project will be allocated to the production of the works that will have their world premiere at the 16th Istanbul Biennial in 2019. The box set, which features 15 different editions, each measuring 35x50 cm, will be gifted to the donors who support the project.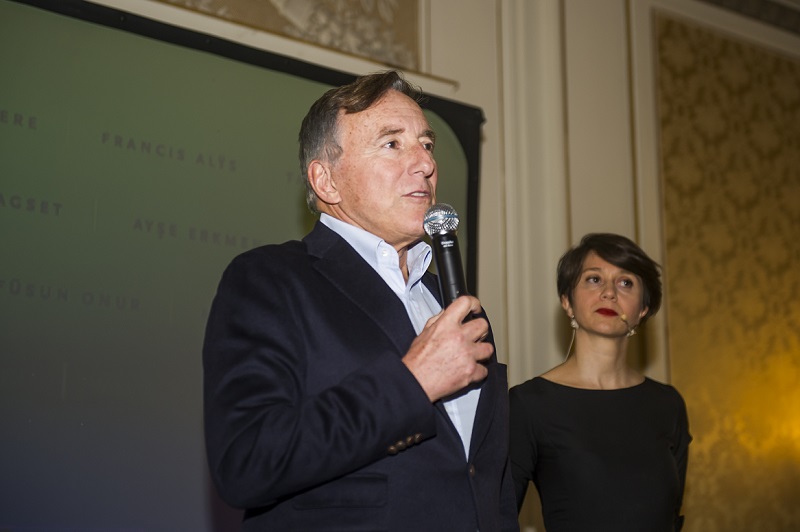 A special event was held at the Palazzo di Venezia in Istanbul on Friday, 23 March to introduce the Istanbul Biennial Limited Editions set. Hosted by İKSV Chairman Bülent Eczacıbaşı, the event was attended by İKSV General Manager Görgün Taner, Istanbul Biennial Director Bige Örer, esteemed names from the art and business sectors, as well as a number of artists who contributed to the project such as Halil Altındere, Taner Ceylan and İnci Eviner. Following Orhan Pamuk's speech, the works were presented by prominent names from the contemporary art scene in Turkey, including Merve Çağlar, Levent Çalıkoğlu, Esra Sarıgedik, Sevim Sancaktar, Başak Doğa Temür, as well as members of the biennial team. Following the introductory speeches, the limited edition sets were introduced with a performative presentation.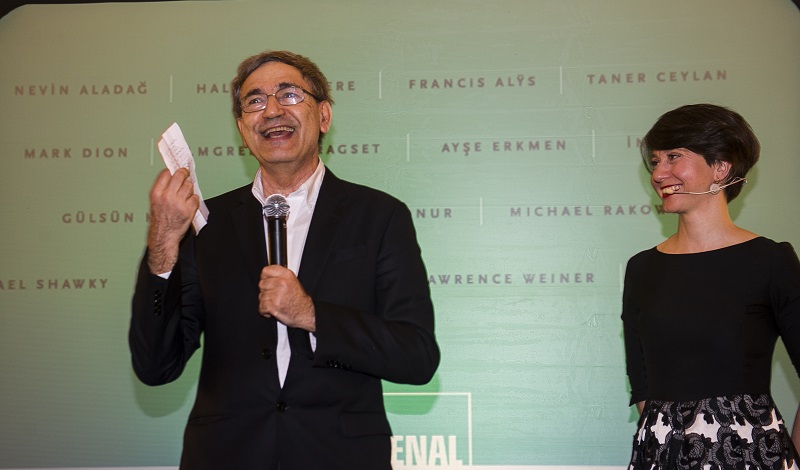 Please click here for further details about Limited Editions.