Organised by the Istanbul Foundation for Culture and Arts (İKSV) and sponsored by 2007-2026 Biennial Sponsor Koç Holding, the 17th Istanbul Biennial will take place between 17 September and 20 November 2022. The curatorial team for the 17th edition of the biennial will be Ute Meta Bauer, Amar Kanwar and David Teh.
An excerpt from the curatorial team's initial statement: 'Rather than a great tree, laden with sweet, ripe fruit, this biennale seeks to learn from the birds' flight, from the once teeming seas, from the earth's slow chemistry of renewal and nourishment. There may be no great gathering, no orchestrated coming together at one time and place; instead it might be a great dispersal, an invisible fermentation. Its threads will be drawn together, but they will multiply and diverge, at different paces, crossing here and there but with no noisy culmination, no final knot. It may begin before it is to begin and continue well after it is over.'
CURATORIAL TEAM
Ute Meta Bauer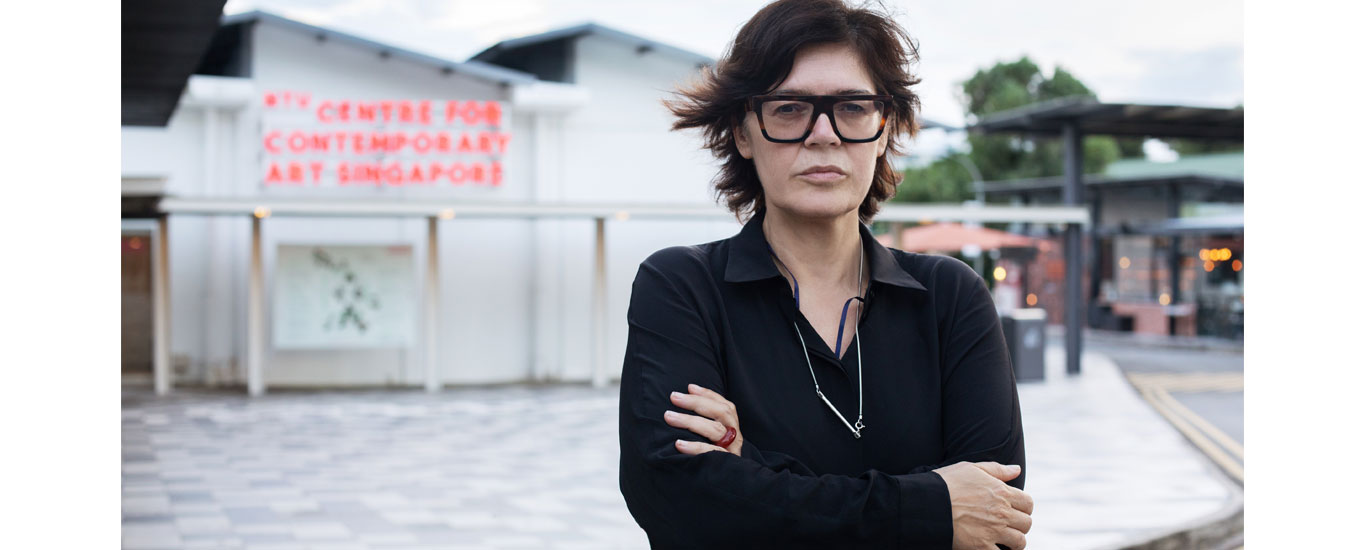 Photo by: C. Fenzl, 2019
Ute Meta Bauer is a curator of exhibitions and presentations on contemporary art, film, video, and sound that connect artistic work with other disciplines. Since 2013, she is Founding Director of NTU Centre for Contemporary Art Singapore and a professor in the School of Art, Design and Media at Nanyang Technological University. Prior, she has served as Dean of Fine Art at the Royal College of Art, London, UK (2012-2013), and was an associate professor at the School of Architecture and Planning at MIT, Cambridge, MA (2005-2012), where she was Founding Director of the Programme in Art, Culture, and Technology (ACT) and Director of the MIT Visual Arts Programme. For ten years, she was Professor and Head of the Institute for Contemporary Art at the Academy of Fine Arts Vienna, Austria (1996-2006). Bauer also served as Founding Director of OCA, Office for Contemporary Art, Norway (2002-2005).
As a curator, Bauer served as Artistic Director of the 3rd berlin biennale for contemporary art (2004) and was Co-Curator of Documenta11, Kassel on the team of Okwui Enwezor. In 2015, she co-curated with MIT List Centre Visual Art Director Paul C. Ha the US Pavilion at the 56th Venice Biennale featuring video and performance pioneer Joan Jonas, which received an Honorary Mention for Best National Pavilion by the biennale's International Jury. Most recently she served as the expedition leader of TBA21-Academy's The Current (2015-2018), exploring the Pacific Archipelago and littorals that are most impacted by climate change and human interventions.
At the NTU CCA Singapore, Bauer developed over-archiving multiyear research clusters that inform all parts of the Centre's programmes, namely Place.Labour.Capital (2014-2017) and Climates. Habitats. Environments. (since 2018). For the centre she curated and co-curated Incomplete Urbanism: Attempts of Critical Spatial Practice (2016/2017), Ghosts and Spectres – Shadows of History (2017), The Oceanic (2017/2018), Tarek Atoui, The Ground: From the Land to the Sea (2018), Trees of Life: Knowledge in Material (2018), Jef Geys - Quadra Medicinale Singapore (2019/2019), Siah Armajani: Spaces for the Public. Spaces for Democracy (2019), The Posthuman City: Climates. Habitats. Environments. (2019/2020), Non-Aligned (2020) and Trinh T. Minh-ha. Films. (2020/2021).
Bauer has edited numerous publications in the field of contemporary art including Tomás Saraceno: Arachnid Orchestra. Jam Sessions (2017) and Place.Labour.Capital., both with Anca Rujoiu (2018), and The Impossibility of Mapping (Urban) Asia with Khim Ong and Roger Nelson (2020). She was an editor of the Afterall journal (2016-2020). Bauer serves as a member of various advisory boards at arts institutions including the Rockbund Art Museum (RAM), Shanghai; documenta 15 Commission, Kassel, and IHME, Helsinki. She is a member of the working group for 15. Sharjah Biennale, UAE.
Amar Kanwar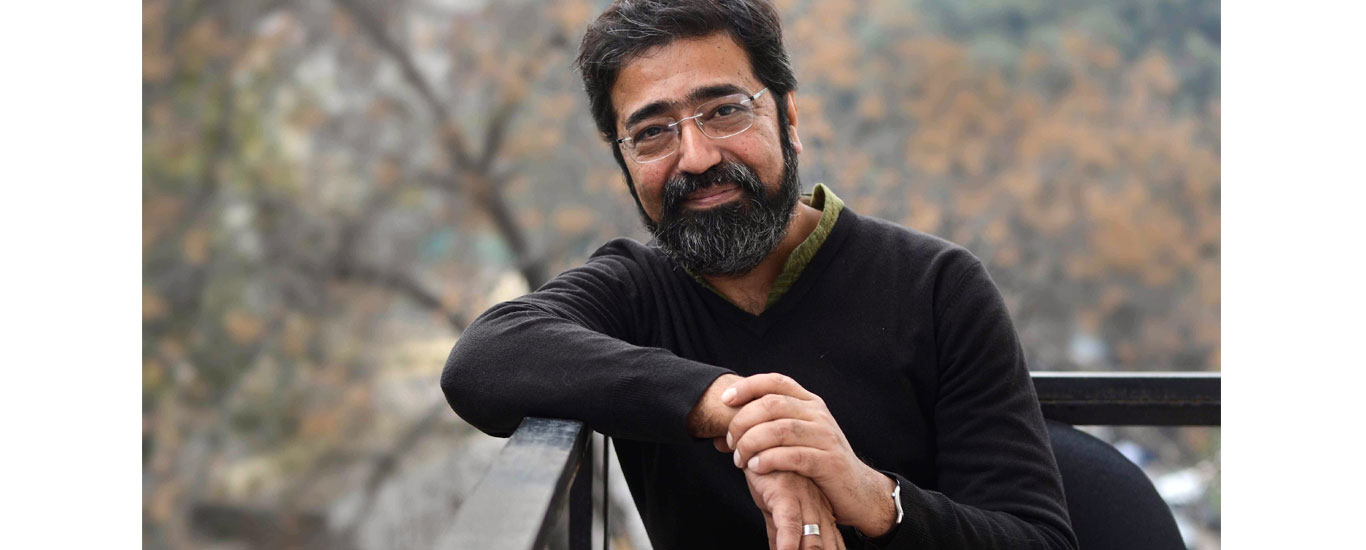 Photo by: Monica Tiwari
Amar Kanwar is an artist, born in New Delhi, India, in 1964, where he currently lives and works. Between the years 1982-1985, he did his bachelors in History from Delhi University and later between 1985-1987 completed his masters in Film and Communications from Jamia Millia Islamia's Research Centre for Mass Communication in New Delhi. His films and multi-layered installations originate in narratives often drawn from zones of conflict and are characterised by a unique poetic approach to the personal, social and political.
Recent solo exhibitions of Kanwar's work have been held at the Ishara Art Foundation, Dubai and NYU Abu Dhabi Art Gallery, UAE (2020); Museo Nacional Thyssen-Bornemisza, Madrid (2019); Tate Modern, London, and Minneapolis Institute of Arts and Marian Goodman Gallery, New York, USA (2018); Bildmuseet, Umea, Sweden and Frac Pays de la Loire, Carquefou, France (2017); Goethe Institut/Max Mueller Bhavan, Mumbai (2016), and at the Assam State Museum in collaboration with Kiran Nadar Museum of Art and North East Network, India (2015); Art Institute of Chicago, USA (2013-2014); the Yorkshire Sculpture Park, UK, and at the Fotomuseum Winterthur, Switzerland (2012).
Kanwar has also participated in Documenta 11, 12, 13 and 14 in Kassel, Germany (2002, 2007, 2012, 2017). Other solo exhibitions have been at the Haus der Kunst, Munich and Stedelijk Museum, Amsterdam (2008); the Whitechapel Art Gallery, London, UK (2007); the National Museum of Art, Architecture and Design, Oslo, Norway (2006), and the Renaissance Society, Chicago, USA (2004).
Amar Kanwar has been the recipient of several awards including the Prince Claus Award (2017), Creative Time's Leonore Annenberg Prize for Art and Social Change (2014), an Honorary Doctorate in Fine Arts, Maine College of Art, USA (2006); the Edvard Munch Award for Contemporary Art, Norway (2005); the MacArthur Fellowship in India (2000); the Golden Gate Award, San Francisco International Film Festival, USA (1999), as well as the Golden Conch, Mumbai International Film Festival, India (1998).
David Teh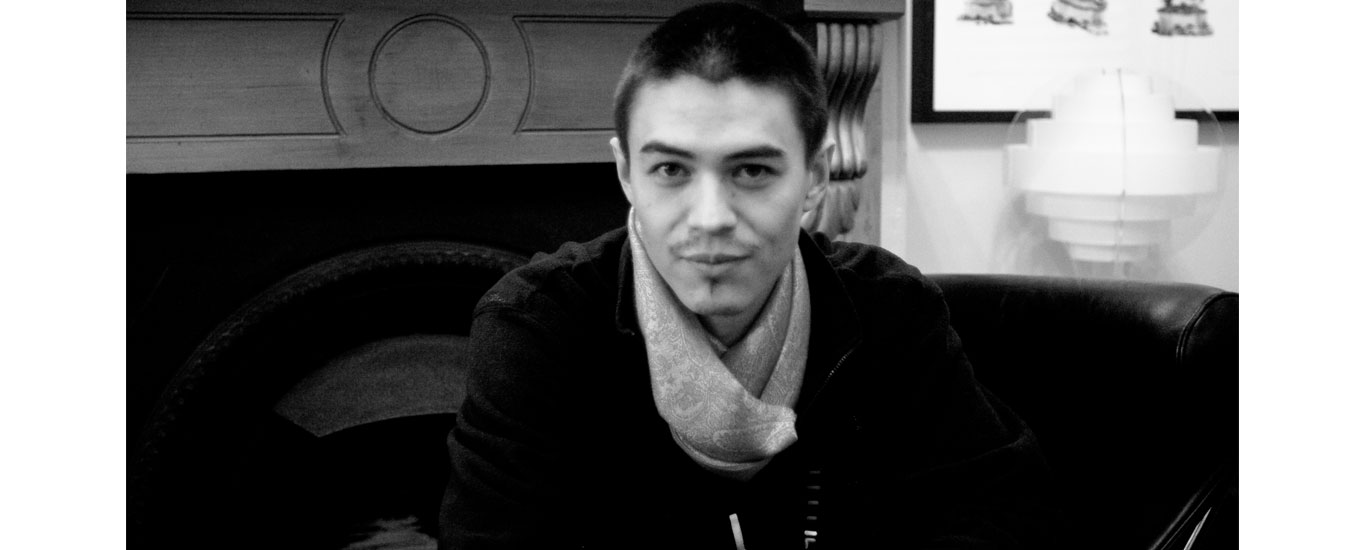 Photo by: Alex Davies
David Teh was born in 1977 in Australia. He received his BA from the University of Sydney in the History and Theory of Art in 1999, and a doctorate in Critical Theory in 2005. Between the years 2005-2009, he lived in Bangkok and has been working in Singapore since 2009, teaching at the National University of Singapore where he is Associate Professor in the Literature Programme. Teh's research focuses on Southeast Asian modern and contemporary art.
Teh's curatorial projects include Sovereign Pacific / Pacific Sovereigns, the CIRCUIT Artist Cinema Commissions, Aotearoa, New Zealand (2020); Returns, a project for the 12th Gwangju Biennale (2018); Misfits: Pages from a Loose-leaf Modernity, Haus der Kulturen der Welt, Berlin (2017); TRANSMISSION at the Jim Thompson Art Center, Bangkok (2014); Video Vortex #7 in Yogyakarta (2011), and Unreal Asia, 55. Internationale Kurzfilmtage Oberhausen (2009).
David Teh has contributed to numerous magazines and journals including ARTMargins, Artforum, Afterall, Third Text and Art Asia Pacific. His book Thai Art: Currencies of the Contemporary was published in 2017 by MIT Press. Teh also co-edited (with David Morris) the book Artist-to-Artist: Independent Art Festivals in Chiang Mai 1992-98 (2018) for Afterall's 'Exhibition Histories' series.
The Istanbul Biennial Advisory Board consists of Director of the Whitechapel Gallery and curator Iwona Blazwick, art historian and author Ayşe Erek, Artistic Director of the Museum of Contemporary Art, Tokyo and scholar Yuko Hasegawa, Co-Curator of the 11th Berlin Biennale Agustín Pérez Rubio, and General Director of the Istanbul Museum of Modern Art, curator and art historian Levent Çalıkoğlu.