Once upon a time…, a new installation by the pioneer of Turkish contemporary and conceptual art, Füsun Onur, will be presented at the Pavilion of Turkey at the 59th International Art Exhibition of La Biennale di Venezia. Commissioned and produced by the Istanbul Foundation for Culture and Arts (İKSV) and realised with the contribution of the Ministry of Culture and Tourism under the auspices of the Ministry of Foreign Affairs of the Republic of Turkey, the exhibition is curated by Bige Örer and will be held between 23 April and 27 November 2022.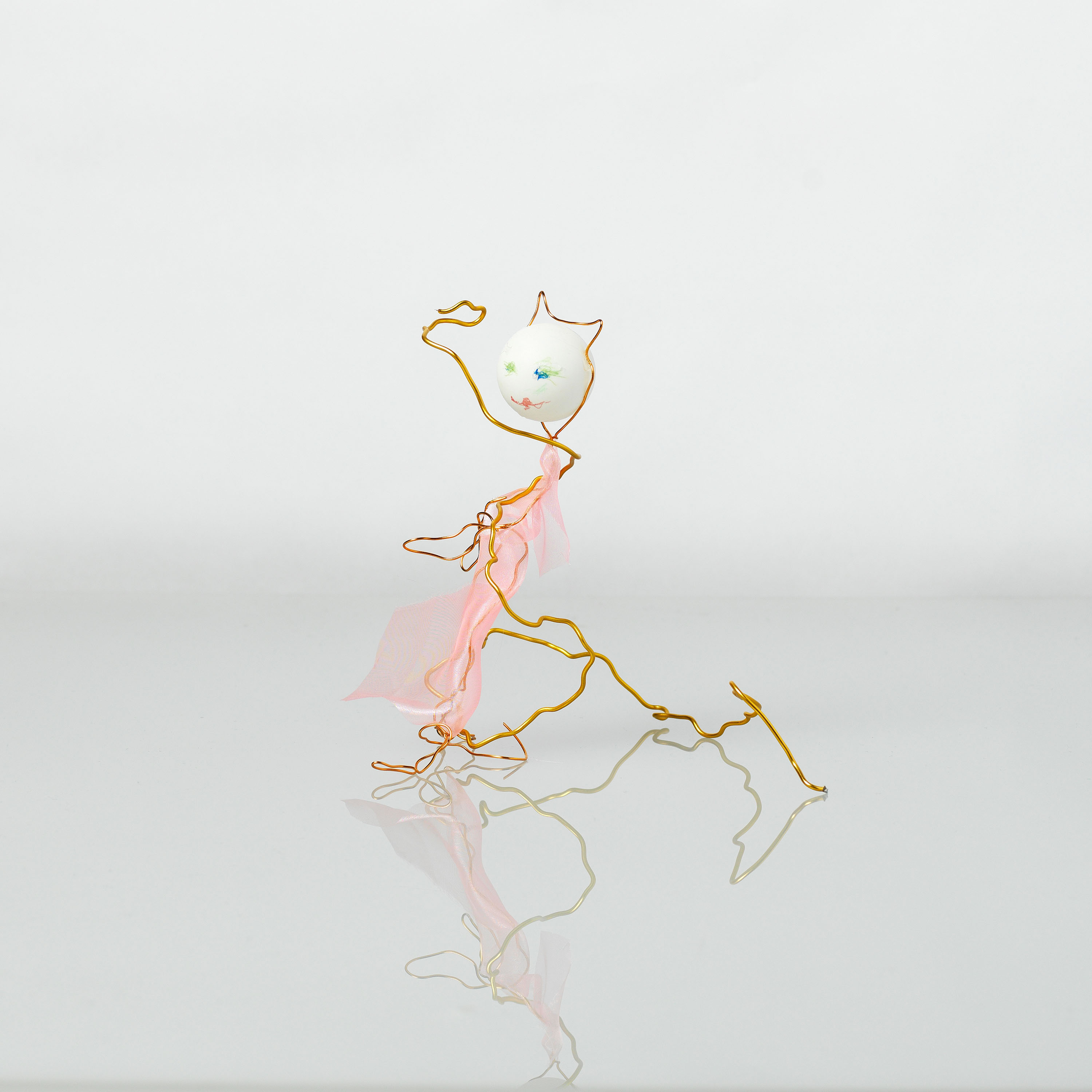 Füsun Onur has pushed the boundaries of painting and sculpture for more than half a century, giving form to her art through instinct and intuition and creating a language beyond time. Uninterested in dominant art-world trends, Onur has continued to produce delicate and discreet works for decades, made from simple, everyday materials charged with autobiographical references. A highly influential figure in contemporary art scene in Turkey, she has a global presence but has been under-recognised in the international art world. Her practice, which can be understood through the lens of feminist art history, draws on her private life and employs traditional and domestic media, such as weaving and textiles.
In Once upon a time…, Onur tells an evocative story using a minimalist approach and silent intimations of music, turning a critical eye on the contemporary condition and inevitably the pandemic, both of which pose threats to the future of the world. Onur depicts a struggle waged by cats and mice, united against the governing logics of anthropocentrism, which harms nature and the planet by arrogantly ruling over them. Figures made by bending and twisting metal wire dance, make music, travel, and fall in love. While some are suspended in space, others seem to re-enact a fairy tale or fable with their ping-pong-ball heads and colourful clothes made from crepe paper. Devised like the scenes of a stage play, the installation opens the door onto a new and exciting world. In a time when everyone's life has been turned upside down, when all known truths are being questioned, Onur once again casts aside all expectations to establish her own scale, offering a masterwork about conceiving alternative worlds, creating new languages, learning from nonhumans, and loving and living together.
A comprehensive monograph is being prepared on the occasion of this exhibition, to which a number of curators, art historians and researchers have contributed texts on various aspects of Onur's artistic practice. The publication also includes an in-depth chronology and archival imagery section that casts new light on the artist's prolific career. In addition to complementing the artist's new installation for the Pavilion of Turkey, the publication discusses the different periods and aspects of the artist's practice within a historical context.
Füsun Onur
One of Turkey's pioneering contemporary artists, Füsun Onur creates works exploring the potentials of space, time, rhythm and form that are inherent in simple, everyday materials charged with narrative and oblique autobiographical references. In her prolific career that spans over half a century, Onur has defied boundaries between painting and sculpture, becoming a pivotal figure in introducing avant-garde art to the canon in Turkish contemporary art in the early 1970s. She has participated in solo and group exhibitions at the Yapı Kredi Culture and Arts (2007), Augarten Contemporary, Vienna (2010), Istanbul Modern (2011, 2014), Maçka Art Gallery, Istanbul (1987, 1991, 1995, 2001, 2012, 2016), and Arter, Istanbul (2014). Her works have been featured at the Staatliche Kunsthalle Baden-Baden (2001), ZKM, Karlsruhe (2004) and Van Abbemuseum, Eindhoven (2005), as well as in the Istanbul Biennials (1987, 1995, 1999, 2011, 2015), the 2nd Moscow Biennale (2007), and dOCUMENTA(13), Kassel (2012).
A graduate of Üsküdar American Academy for Girls, Onur studied sculpture at the Academy of Fine Arts in Istanbul at Ali Hadi Bara Atelier and moved on to her post-graduate studies in sculpture at the Maryland Institute College of Art with a Fulbright scholarship between 1964 and 1966. The artist's first solo exhibition was presented by Taksim Art Gallery in 1970, which was followed by her participation in many other exhibitions such as the 7th Biennial of Young Artists in Paris (1971) and Open Air Exhibitions organised by the Istanbul Archaeology Museums (1974, 1975, 1976 and 1977) and the 13th Middelheim Biennial in Antwerpen, Belgium (1975). Onur lives and works in Istanbul.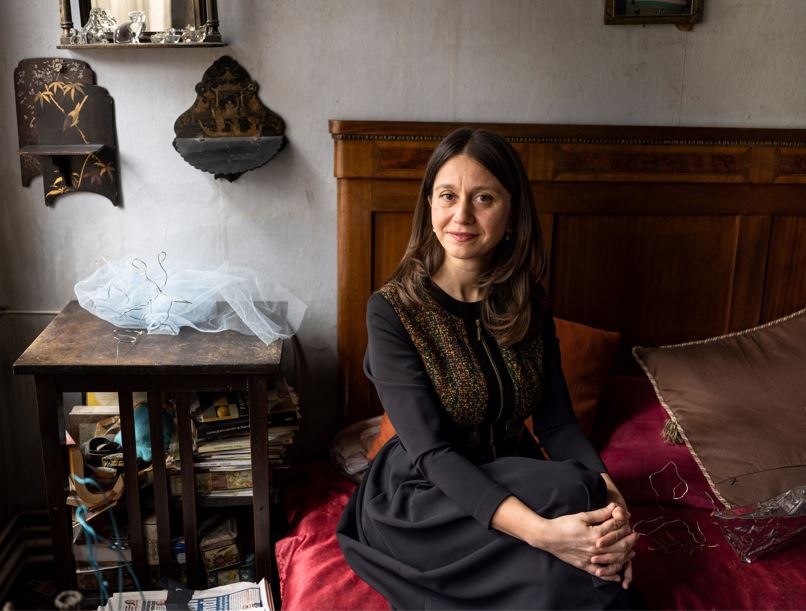 Bige Örer
The Pavilion of Turkey at the 59th International Art Exhibition of La Biennale di Venezia is curated by Bige Örer, Director of Istanbul Biennial and İKSV Contemporary Art Projects. Örer's breadth of activity embraces both the artistic and the academic fields. Her curatorial projects include the exhibitions Flaneuses, Istanbul (2017), Linear Transcendency, Amman (2016), and Agoraphobia, Berlin (2013, co-curated with Fulya Erdemci). She has participated in curatorial residency programmes at Whitechapel Gallery (2016) and Palais de Tokyo (2018). Her contributions to various publications include the research she co-conducted on the financing of international contemporary art biennials. She co-wrote the children's book A Colourful Journey in a Time Machine: Istanbul Biennials for Children with Süreyyya Evren, Haz / Cızzz, with İz Öztat. Örer has written extensively about biennials and taught courses on the subject. She is one of the founding members of the Curatorial Studies programme at Kadir Has University. She has been a consultant and jury member for numerous arts institutions and has been the vice-president of the International Biennial Association since its foundation in March 2013. She is also on the editorial board of the association that conceptualised and edited the inaugural issue of its journal, Pass.
Once upon a time… contributors
Once upon a time… has been created by a team of contributors. The exhibition design of the installation was created by Yelta Köm and the lighting design is carried out under the consultancy of Erinç Tepetaş.
The exhibition's visual identity and the upcoming book, which will accompany the exhibition and be available at the opening of the Pavilion of Turkey, are designed by Marcello Jacopo Biffi, Mousse.
The book is co-edited by Bige Örer and Nilüfer Şaşmazer. The contributing authors are Ahu Antmen, Alev Ersan, Anna Boghiguian, Anne Barlow, Aslı Seven, Ayşe Erek, Chus Martinez, Defne Ayas, Deniz Gül, Fatih Özgüven, Gregory Volk, Hera Büyüktaşçıyan, HG Masters, Iwona Blazwick, İz Öztat, Kevser Güler, Leyla Gediz, Misal Adnan Yıldız, Murat Alat, Necmi Sönmez, Paolo Colombo, Sally Tallant, Seza Paker and Tolga Tüzün. Their articles will be accompanied by interviews with Carolyn Christov-Bakargiev and Rabia Çapa. The chronology section contains archival imagery as well as excerpts from published texts by Angelika Stepken, Emre Baykal, Fulya Erdemci, Margrit Brehm, Suzana Milevska, among others.
The book will be available in English and Turkish. Istanbul Foundation for Culture and Arts (İKSV) co-publishes the English edition with Mousse Publishing, and Turkish edition with Yapı Kredi Publications.