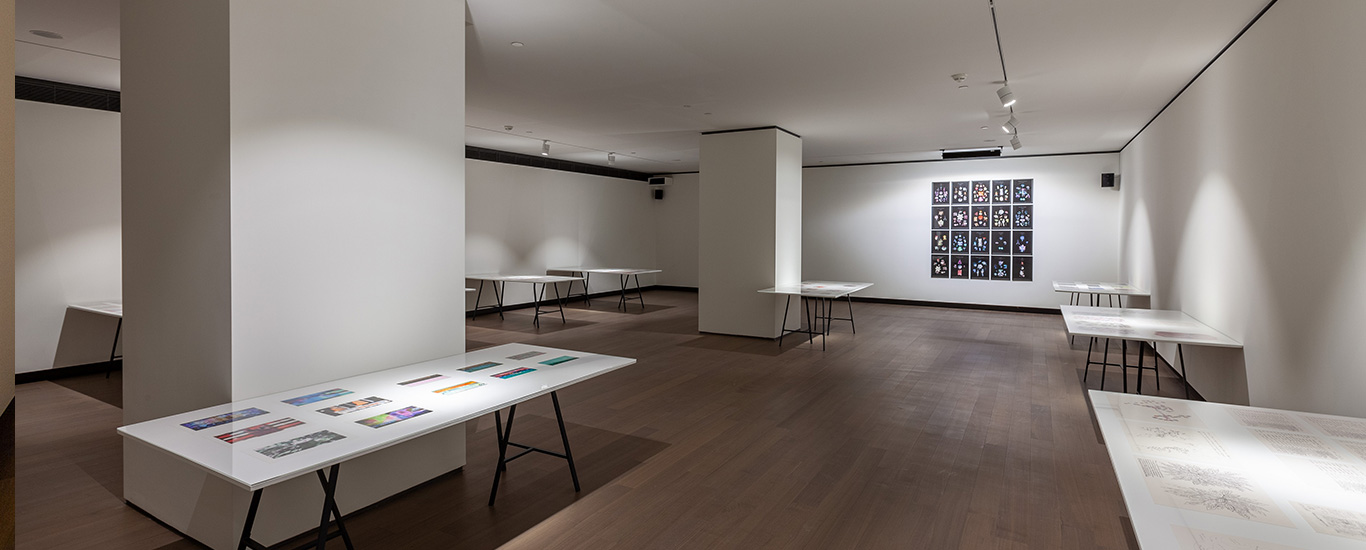 Suzanne Treister often uses pseudonyms in her practice (spanning painting, video, internet-based works and collaborations), constructing artistic biographies and work based on these figures or alter- egos. HFT The Gardener is a collection of several bodies of work by a fictional, algorithmic high-frequency trader and 'techno-shaman' named Hillel Fischer Traumberg. Traumberg experiments with psychotropic drugs and plants, building correlations between plant life, shamanism, numerology and the high-frequency movers of capital. The work articulates a set of interrelations between hallucinogens, capital and art, psychoactive drugs and consciousness.
Suzanne Treister (b. 1958, London, UK) is based in London and France. Since 1988 she has made works about video games, virtual reality and avatars. In recent projects, HEXEN 2.0, HFT The Gardener and SURVIVOR (F) her ongoing focus is the relationship between new technologies, society, alternative belief systems and the potential futures of humanity. Recent solo exhibitions include CAPC, Bordeaux (2018); HFT The Gardener, P.P.O.W., New York (2016); THE REAL TRUTH, A WORLD'S FAIR, Raven Row, London (2012). Group exhibitions include CCCB, Barcelona (2019), Busan Biennale, South Korea (2018), HKW, Berlin (2017).
EXHIBITED WORKS
HFT The Gardener, 2014-2015
174 pieces
(132 works, 21 × 29.7 cm; 42 works, 29.7 × 42 cm)
Archival giclée prints on Hahnemühle photo rag paper
Video: 11' 55"
Courtesy the artist, Annely Juda Fine Art, London and P.P.O.W. Gallery, New York.
Presented with the support of British Council.