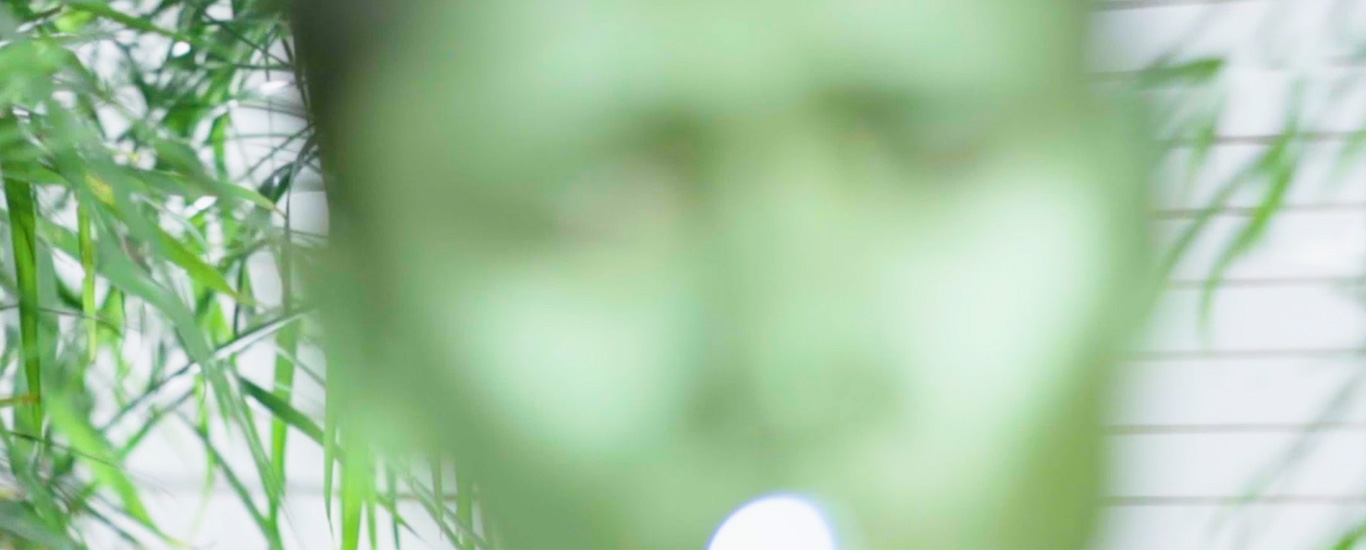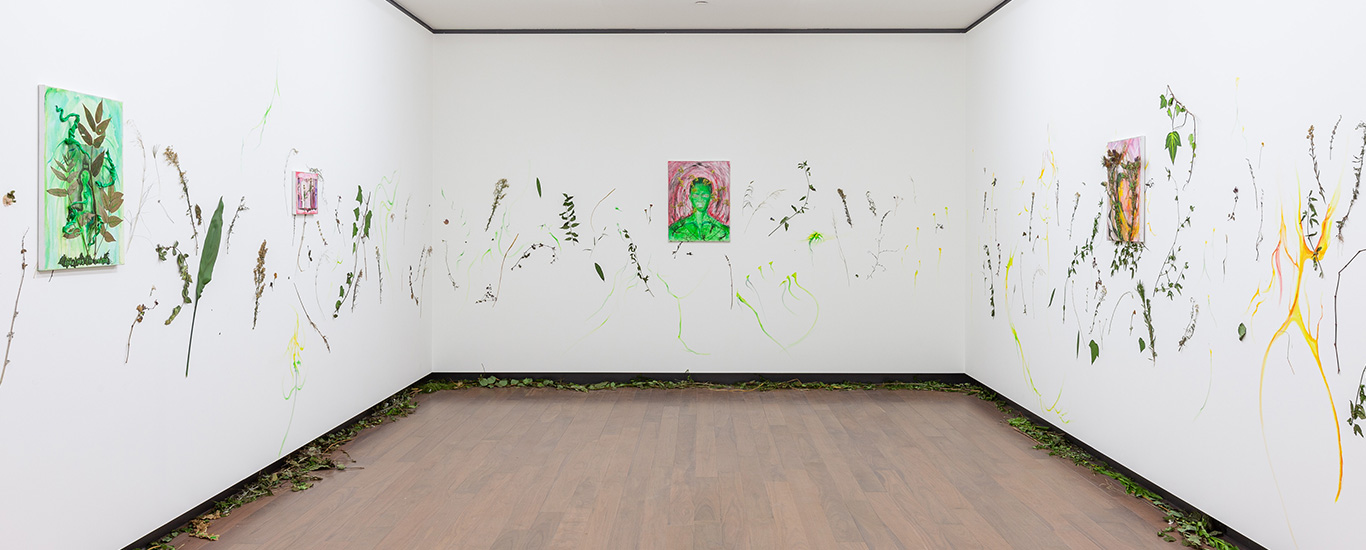 Korakrit Arunanondchai's work examines cross-cultural exchanges between Thailand and Western culture, investigating such phenomena as industrial processes, family histories and contemporary spiritualism or animism. He presents a series of paintings along with his video, with history in a room filled with people with funny names 4, which sets into relation two historical events: the rise of Donald Trump, and the death of the king of Thailand. The film takes us through protest and mourning events, an epistolary exchange with a drone spirit called Chantri, as well as a depiction of the artist's grandmother, who is experiencing early dementia, and thus the loss of memory and materiality around her.
Korakrit Arunanondchai (b. 1986, Bangkok, Thailand) lives and works in New York and Bangkok. As a visual artist, filmmaker, and storyteller he employs his versatile practice to tell stories embedded in cultural transplantation and hybridity. His body of work merges fiction with poetry and offers synesthetic experiences engaged in a multitude of subjects primarily based on lives of family, friends, and colleagues as much as local myths. In early 2018, Arunanondchai co-founded Ghost Foundation, a non-profit organization aimed to support a video and performance art series in Thailand entitled "GHOST". He curated its inaugural series, Ghost:2561, in Bangkok, Thailand.
EXHIBITED WORKS
with history in a room filled with people with funny names 4, 2017
HD Video: 23'28"
Courtesy the artist, CLEARING New York/ Brussels, Carlos/Ishikawa London and Bangkok City Gallery, Bangkok.
painting with history in a room filled with people with funny names, 2019
Acrylic on canvas (eight pieces), dried local wild flowers and weeds, inkjet transfer
23 × 30 cm, 61 × 45 cm, 66 × 35 cm
Courtesy the artist.