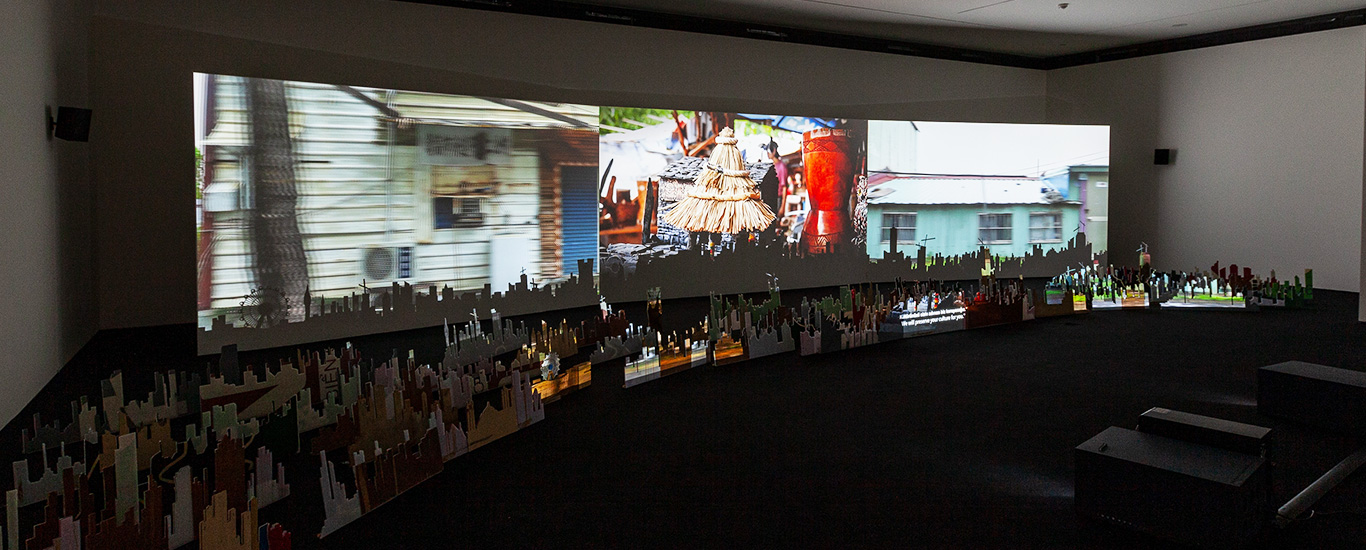 For her video Ungrounding Land – Ljavek Trilogy, En Man Chang collaborated with the Balasasau family from Ljavek to depict one of the indigenous precariat communities that moved to urban centres in Taiwan in the 1950s in order to meet the labour demands. They lived in makeshift housing spaces built from wooden boards, signs and other found objects, while serving a key role in the physical construction of the city. Later on, the local government repurposed the area, and determined that the community was living there illegally. Chang's video points to the often unseen human labour that drives capitalist and urban development whilst being ignored by its forces.
En Man Chang (b. 1967, Taitung, Taiwan) lives and works in Taipei. As the artist's identity inspires her to embark on a journey across the island, she also expands to the whole picture of the community or the world, and explores how art can transform. Recent solo exhibitions include As Heavy as a Feather, Taiwan Academy, Los Angeles (2017); Centre A, Vancouver (2016); Snail Paradise, Open Contemporary Art Center, Taipei (2013). Group exhibitions include National Taiwan Museum of Fine Arts, Taichung (2018), Taipei Cultural Center, New York (2018).
EXHIBITED WORKS
Ungrounding Land - Ljavek Trilogy, 2018
Three channel video installation
13'9"
Dimensions variable Courtesy the artist.
Thanks to
Balasasau Ailesi Balasasau Family (Jow-Jiun Gong, San-San Liu, Chun-Ying Lin)