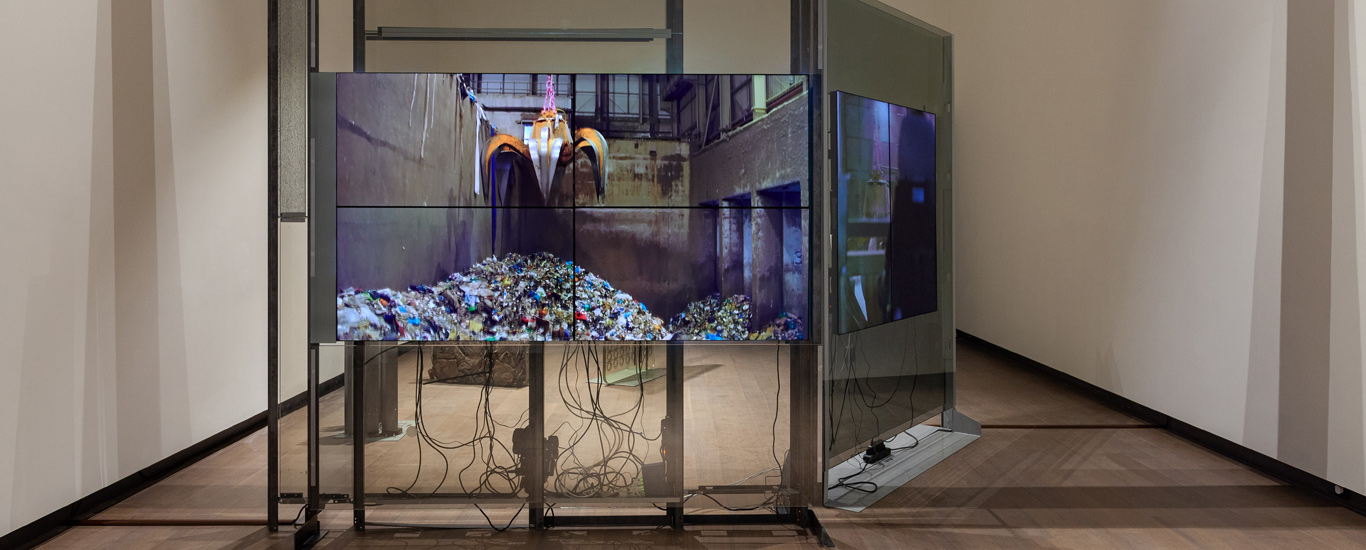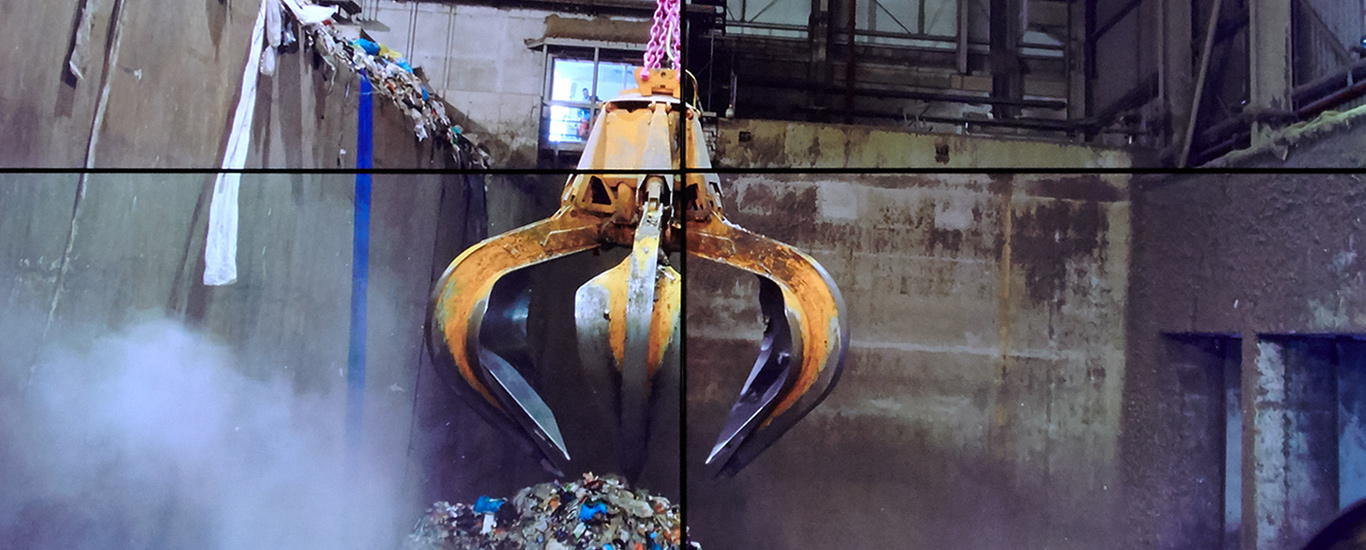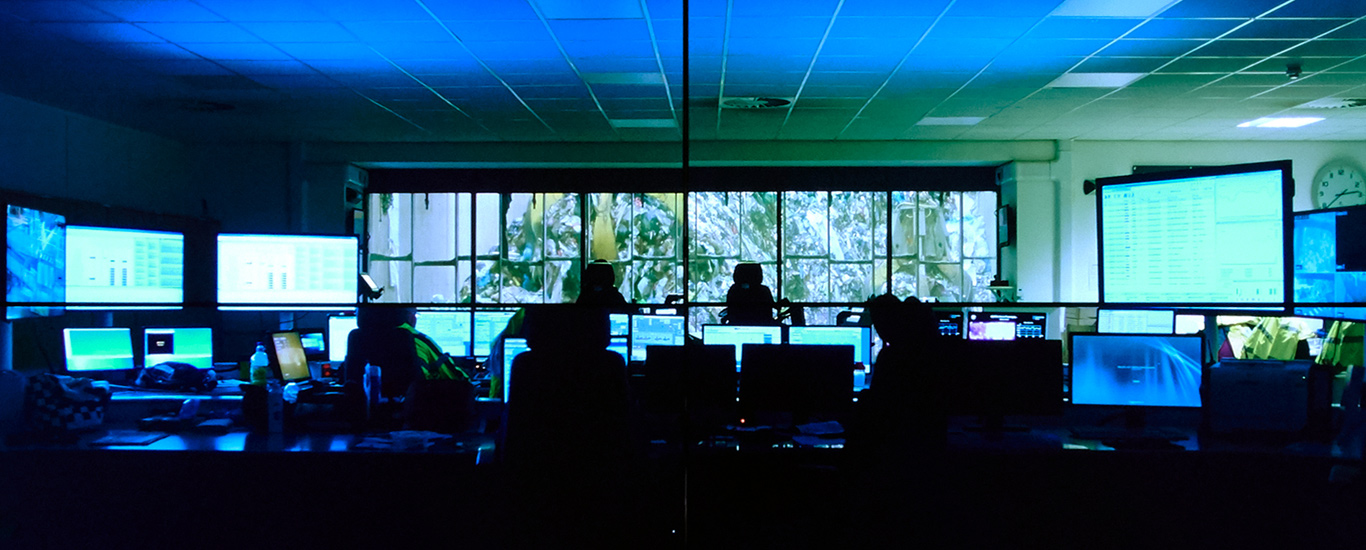 Eloise Hawser's multimedia installation The Tipping Hall, includes three films and a series of sculptural works. It examines the material, perceptual and affective aspects of waste manipulation and cycles. She realised the shooting of her new film in one of Turkey's biggest waste recycling facilities. In her work she examines Materials Reclaim (or Recovery) Facilities (MRFs), sites in which waste is processed and recycled, often being converted into sources of fuel. The film follows how these infrastructural sites perform a social function. Showing sculptures made from waste found at an MRF, Hawser also explores the social dimensions implicit in the designation of waste.
Eloise Hawser (b. 1985, London, UK) lives and works in London. With her practice spanning sculpture, film, and installation, Hawser meticulously extracts those bodily and emotional resonances in otherwise impersonal artifices, objects, and infrastructure. Her works can be found in several institutional collections, such as the Tate Britain. Her solo and two-person exhibitions include Lives on Wire, ICA, London, (2015); Hawser/Hofer, MUMOK, Vienna (2016); Sol Lewitt and Eloise Hawser, Vistamare, Pescara (2016); as well as the major exhibition By the deep, by the mark, Somerset House, London (2018). Some of her notable group exhibitions comprise The History of Nothing, White Cube, London (2016); The Weight of Data, Tate Britain, London (2015); Surround Audience Triennial, New Museum, New York (2015); Emotional Supply Chains, Zabludowicz Collection, London (2016).
EXHIBITED WORKS
Ta, 2019
Video 12'
Courtesy of the artist and VI VII, Oslo
Editing: Selçuk Metin
The Tipping Hall, 2019
Video sculpture 19'
268 × 310 × 20 cm
Steel, laminated and repurposed glass panels
Editing: Selçuk Metin
Feathering, 2019
Video sculpture 19'
193.6 × 257 × 50 cm
Steel, laminated and repurposed glass panels
Editing: Selçuk Metin
Waste to energy, Zero-to- landfill, 2019
Incinerated and compressed metal items
110 × 54 × 1150 cm
Deplumed Mattress, 2019
A mattresses's coils extracted from Ardely, UK
192 × 935 × 20
Courtesy the artist and VI, VII, Oslo.
Commissioned by the 16th Istanbul Biennial.
Co-produced by the 16th Istanbul Biennial and MO.CO. Montpellier Contemporain with the support of Bilge & Haro Cümbüşyan, Arts Council England and artgenève/ artmonte-carlo.
Presented with the support of British Council.