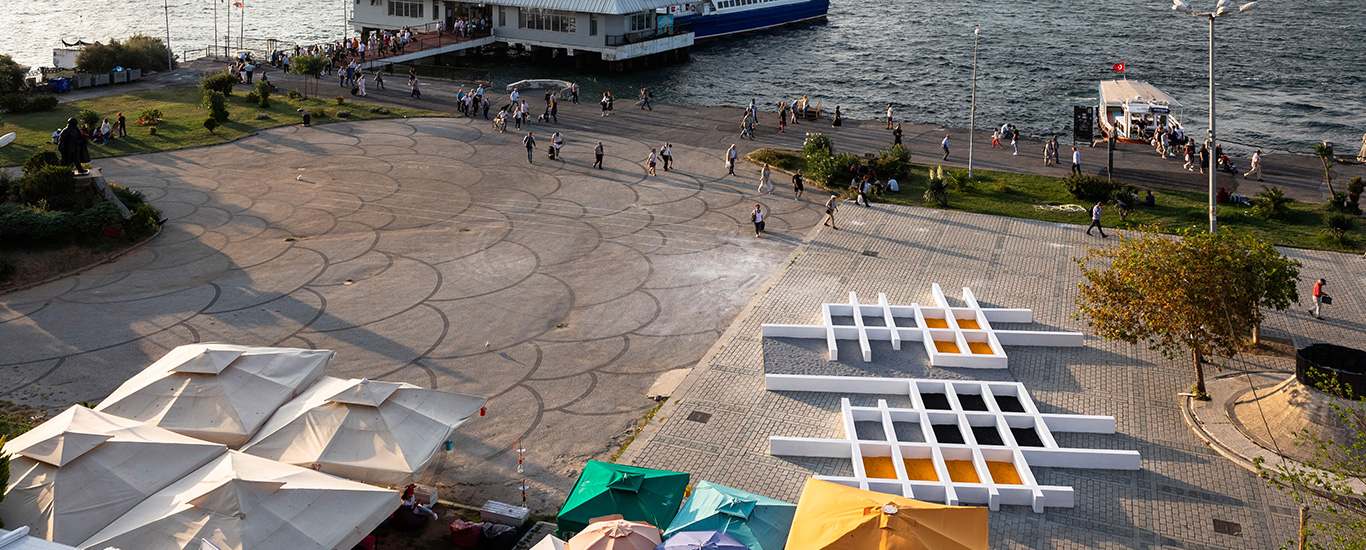 Andrea Zittel focuses on fundamental questions of living, habitation and human nature. Personal Plots, Zittel's work for the biennial, responds to the notions of private property, space and inherited structures of debt and bondage. Zittel – who asks, 'is space something that can be owned at all?' – presents a sculpture made of concrete blocks that demarcate human-sized, cell-like spaces. The units recall an office cubicle, a private bedroom, or a cemetery plot. The work points to the way in which space, and its delineation, can be used as a medium for control and alienation while it is more marketed as a source of security, privacy and individualism.
Andrea Zittel (b. 1965, Escondido, CA, USA) has used her day-to-day life to develop and test prototypes for living structures and situations. In 2000 she moved to Joshua Tree where she founded A-Z West, a testing grounds for her life-practice. Her work has been featured in numerous solo exhibitions including Lay of My Land, Magasin 3, Stockholm (2011); Critical Space, New Museum, New York (2006); and Small Liberties, Whitney Museum at Altria, New York (2006); among others. Group exhibitions include Venice Biennale (1995); Documenta X, Kassel (1997); and Whitney Biennial, New York (2004, 1995).
EXHIBITED WORKS
Personal Plots, 2019
Concrete block, plaster, paint and gravel
1610,4 × 1099,8 × 45,7 cm
Courtesy the artist and Regen Projects.
Commissioned by the 16th Istanbul Biennial.
VENUE