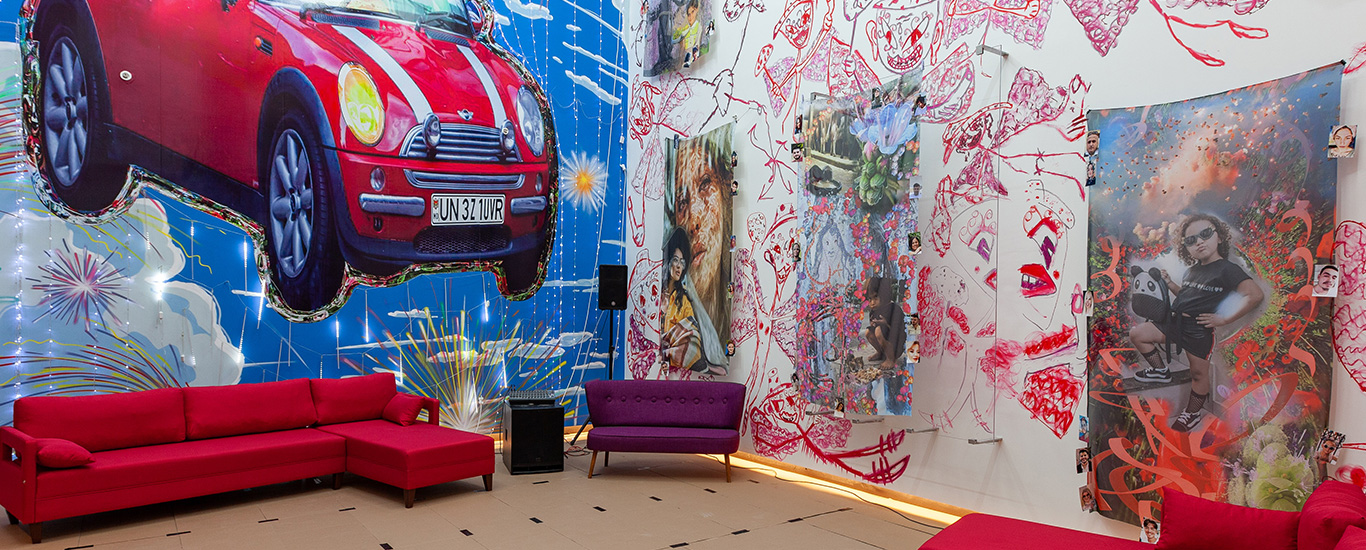 Working with music videos, installations, performances and public sculpture, Jared Madere's works call attention to affective experiences of everyday life, culling from the cheap or tacky materials of mass- production. For the Istanbul Biennial Madere has contributed an immersive environment and sculptural performance that draws from opera, game shows, talent shows and other spectacles of ability and display to explore themes of generosity and trust. The work features a band of wayward, hitch-hiking angels, assisted by a generous deity (working on behalf of the sun) and a series of performance-related tasks – such as a smiling contest – in which individuals can demonstrate aid and generosity to their peers.
Jared Madere (b. 1986, New York, USA) is an artist and opera composer based in Los Angeles. Amongst his solo shows are The Dark Side of Liberty, Liberty, Londra (2017) and Jared Madere, Whitney Museum of American Art, New York (2015); group exhibitions include Crash Test, La Panacée, Montpellier (2018); Fly Into The Sun, The Watermill Center, New York (2017); DOOM: SURFACE Controle, Le Magasin, Grenoble (2014). Amongst his curatorial projects are Bed-Stuy Love Affair and Mother Culture Los Angeles.
EXHIBITED WORKS
Pavilion du Voyageurs, 2019
Pearls, ink, chiffon, gourds, pomegranates, aubergine, peppers, photographs, branches, beaded curtains, LEDs, denim, flowers, steel, hats, ricecookers, paint, cardboard, dirt, fluorescent lights, rope, glass, PA System, rice, TV, digital video, jasmine, honey, coconut meat, water, wok, fur coat, lipstick
Dimensions variable
Courtesy the artist and Galleria Federico Vavassori (Milan).
Commissioned by the 16th Istanbul Biennial.
Produced and presented with the support of Elif Bayoğlu & Mehmet Erdem and Koçtaş.
Graffiti
Max on Duty
Thanks to
Milo Conroy